Are you familiar with this elastic ribbon hair tie trend?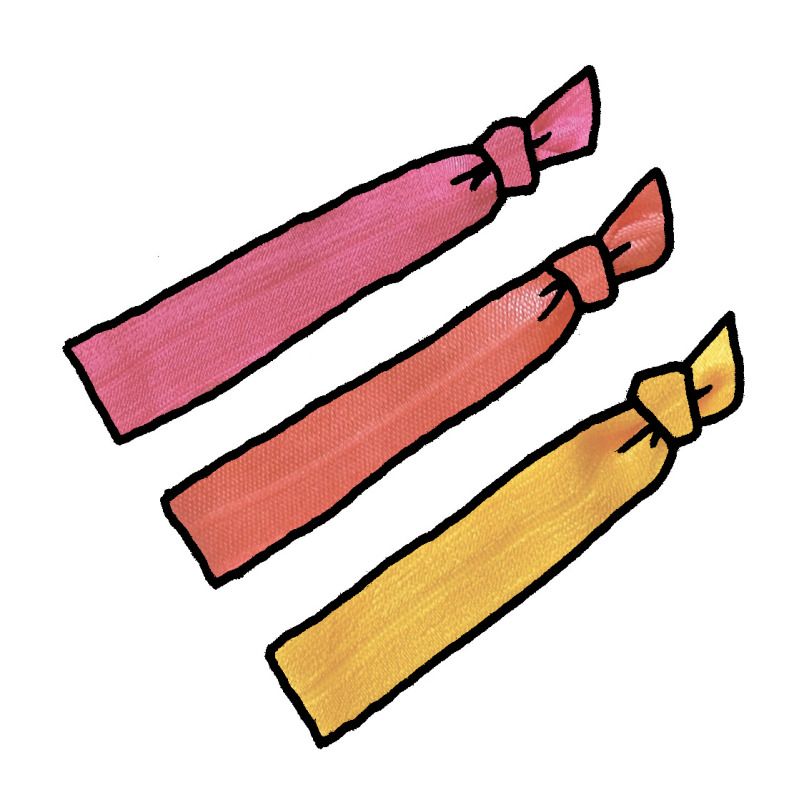 These super cute hair ties are perfect for when you are running errands and need to put your hair up real quick, and they don't leave a crease in your hair. Plus they also look great as bracelets.
I pretty much jump on any sort of wrist-jewelry band wagon (I love me some bracelets) so I was THIS close to buying off of
Anthropologie
's website… but decided to check Etsy instead. Which is where I found
Lucky Girl Hair Ties
. And immediately purchased the
Ashlea
set. Lovelove the colors.
Shortly after, Cheryl @ Lucky Girl Hair Ties contacted me and asked if I was interested in a hair tie/drawing trade. Naturally I said
DUH
of course!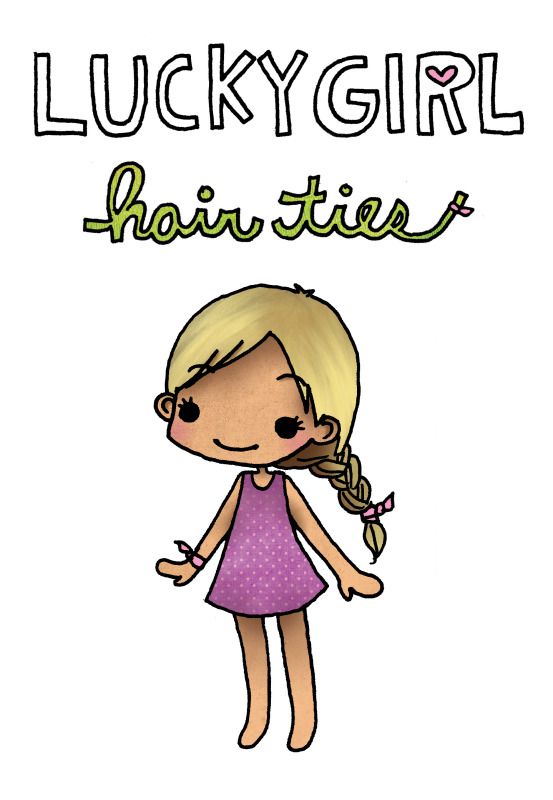 As always, I did the illustrations and Drew colored in Photoshop. I'm always impressed with husband's coloring skills.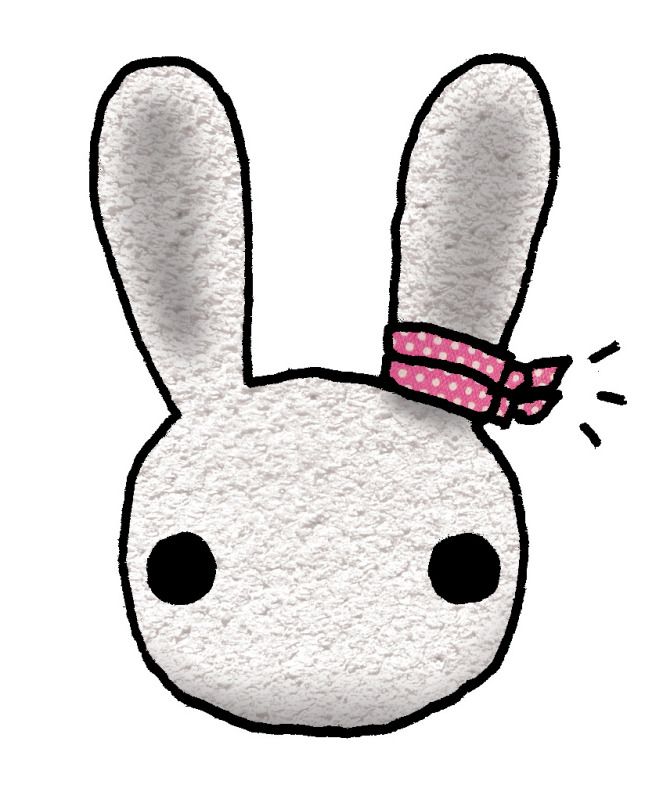 And now, here's the fun part:
Lucky Girl Hair Ties is kindly giving away a hair tie set to two readers
so you can rock out with pretty hair ties on your wrist!
To enter: visit Lucky Girl Hair Ties and comment on this post your favorite colors from her etsy store.
For a
BONUS
entry, follow
gogoskooter on facebook
, then comment on this post saying that you did so!
The Lucky Girl Hair Tie Giveaway will be open until midnight of Sunday, July 22. The winners will be randomly selected and contacted by email. If I don't receive a response within 24 hours, another winner will be selected.
It's gogoskooter's first giveaway, y'all. GET EXCITED.